About
Welcome to South Dublin Epic. A journey through speculative fiction with young writers from South Dublin.
South Dublin EPIC is a South Dublin County Council Libraries & Arts commission, developed and facilitated by Colm Keegan with artwork by Bob Byrne.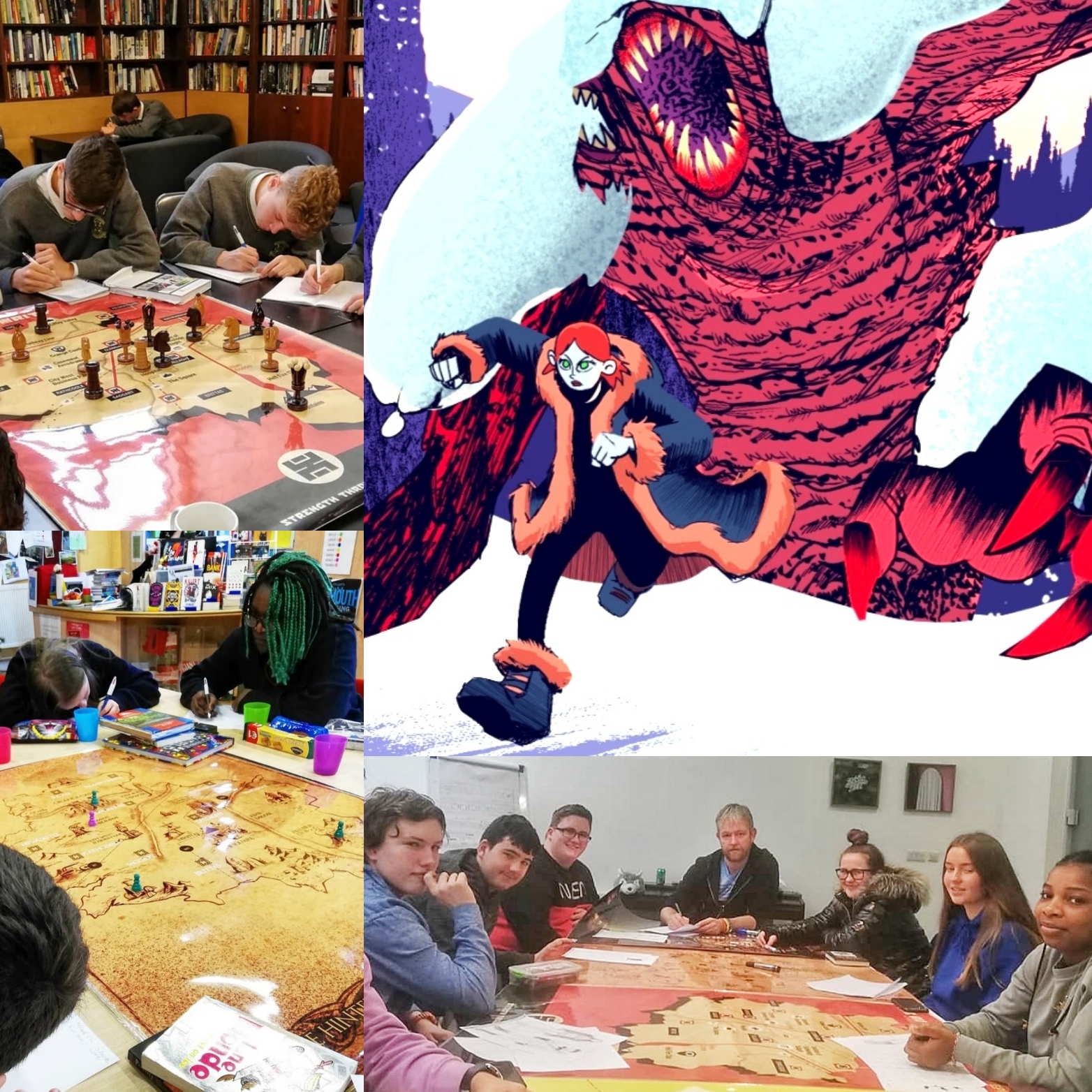 It is South Dublin County as you've never seen it before, re-imagined and built from stories by young writers of South Dublin.
Schools and youth organisations across the county participate in South Dublin Epic. They use South Dublin County, its history, its geography and their own experience in it, as source material from which whole new worlds can be built.
First and foremost about creative writing, but also about much more than that. In exploring where their story should go, participants also explore what type of people they want to be.
Using four specially designed Maps of South Dublin, young writers collaborate on world and character building, before speculating on a myriad of possible lives for themselves. They choose scenarios dealing with climate disasters, zombie apocalypse, marauding invaders or draconian dictatorships. They give themselves superpowers, dilemmas, flaws and wild futures while stepping up to be writers and leaders at the same time.
If you'd like to get stuck into the stories, simply go back home click on one of the four worlds to start reading.
If you'd like to find out more about this amazing initiative, here's a few words from Colm about the project.
**
How's it going.
When I started to develop this project. I was taking inspiration from the history of Ireland and fantasy fiction, as well as hugely popular dystopian sagas like the Walking Dead, the South Dublin EPIC project aims to offer students a means to explore their lives in a unique and liberating way. I also wanted to put the following question to students – What would you do, if you could do anything?
In the way that speculative fiction takes inspiration from real events (World War Z took inspiration from "The Good War": An Oral History of World War II, Game of Thrones riffs on medieval battles, The Day After Tomorrow speculates on climate change, and City of Bohane is a steampunk representation of contemporary Limerick), participants in the EPIC project are encouraged to look on South County Dublin, it's history, it's geography and their own experience in it, as inspiring source material from which whole new worlds can be built.
Using SDCC's four libraries as hubs, and after recruiting students through the four libraries (eg four groups around the hub of Lucan library), workshops were scheduled through Early 2018.
I then made two visits to each participating school (or youth group), where students were led through the following 2-step creative process.
VISIT 1 – Writing the real world.​
Visit 1 was all about encouraging self expression through Poetry and a short exploration of plot, structure and character. Apart from a few changes, this workshop was the one on which I've built my reputation as a leading creative writing facilitator in Ireland. It was designed to give students an increased confidence in their own ability as artists, story makers and risk takers in the creative sense.​
At this stage, South Dublin EPIC and the concept of 'Decontextualisation' was also explained. Decontextualisation is a phrase I use to describe the taking of real life situations, distorting and fictionalising them. Writing based on real life experiences was mined for use in the fictional worlds we went on to create.
Then came VISIT 2 – Leaping from the real into fiction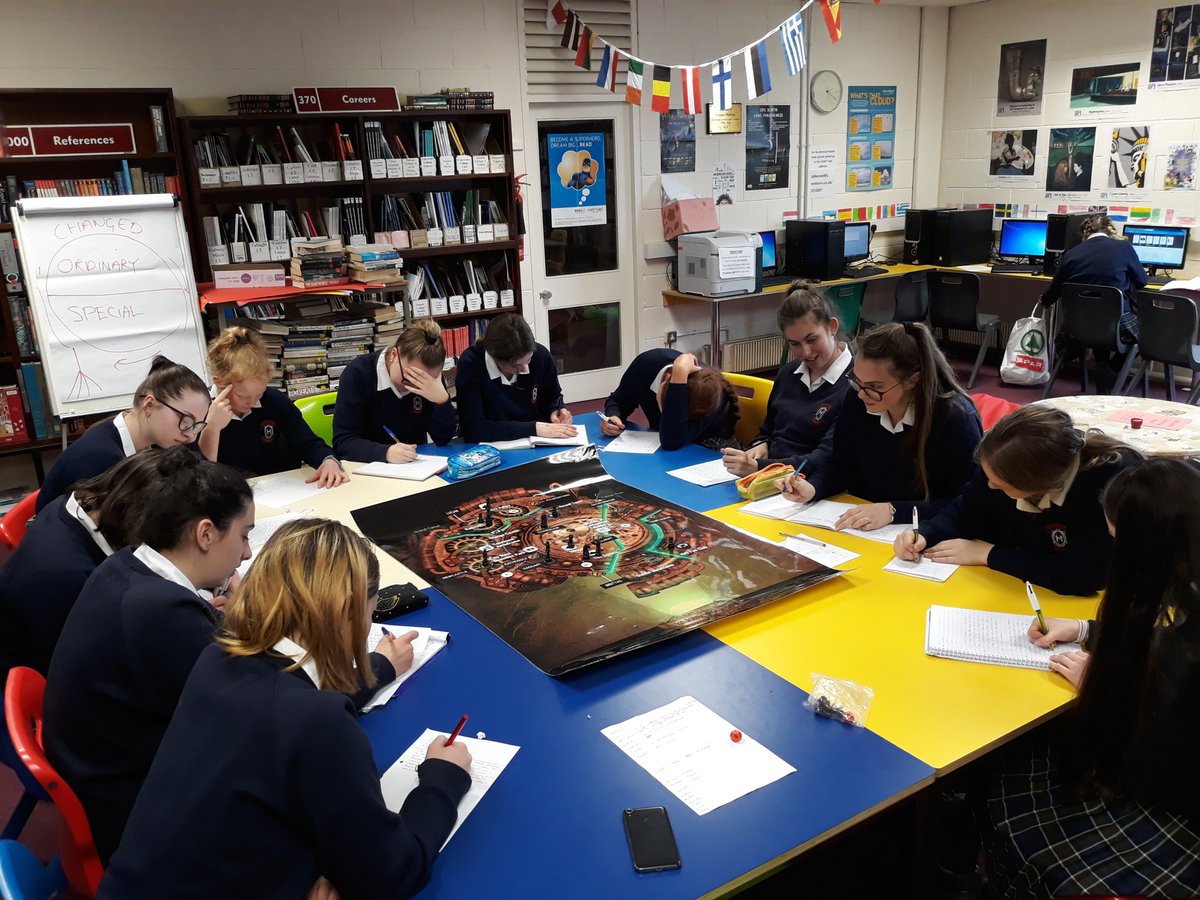 ​Participants left their normal existence behind, rolled out a map and co-created a fictional world with pressing and often cataclysmic challenges. They positioned themselves on the map and wrote themselves into the heart of world changing, epic events.
A final visit takes place where the stories are workshopped and further developed before uploading to this website.
All poems and stories have been collected here. The project is always trying to build and adapt on what has been experienced the year before. In the first year, a select few of the stories have been developed as Twine based stories for the website, co written with selected young writers. Deciding to build on that for the second year we introduced the idea of animating some of the stories and eight writers from the project had their work turned into short films and for this year South Dublin County Council funded the completion of a very special feature animation from a script developed by a group of writers from the project. Check out the trailer here.
The South Dublin EPIC maps and website were designed by Big Bad Studios'. Internationally renowned comic artists, illustrators and game designers. The maps provide a starting point for speculative stories built around four worlds – a zombie apocalypse, a dystopian near future, a fantasy world from the distant past, and a steampunk alternative universe.
I would like to thanks South Dublin's Arts Office and all at South Dublin Libraries for making this project possible. A project of this scale would never succeed without their faith and support.
Building this project and working with young people across a wide range of ages, from all areas and backgrounds in South Dublin has been a fascinating experience. Not just because of the writing we ended up creating together, but also because of one, crucial thing. Before becoming a writer I volunteered as a youth leader in North Clondalkin for ten years, and was trained with the belief that all youth work should involve a sociological and developmental dimension.
The Future is fiction. All great leaps begin with imagining it first, predicting the consequences of that risky jump. I believe using speculative fiction as a sandbox in which political ideologies, belief systems and social problems can be challenged and explored leads to true personal growth. It's not just creative and fun, it also encourages young people to take their role in South Dublin more seriously. Empowering them to improve our narratives is empowering them to improve the world.
I hope you enjoy your time here. Pick a world and dive in. Read a story, play a twine, watch a film and enjoy the vast universe of speculative creativity the young people of South Dublin have built here.
Colm